The purpose of this free Arts Marketing & Engagement Kit is to help arts professionals be more successful at engaging fans and generating sustainable income with their art. It aims to achieve this by introducing artists to leading-edge insight from outside the field.
The Arts Marketing & Engagement Kit has been conceived and written by:

Orcasci Ltd is a strategy and marketing agency specializing in designing straightforward programs that 'spread' products, ideas and behavioral change for consumers, non-profit organizations and B2B channels. Orcasci has developed a toolset and methodology that leverages scientific insight and social networking technology to help you get people engaged at scale.
The Arts Marketing & Engagement Kit incorporates Orcasci's unique methodology called The Science of Spread™ which is based on behavioral science (the science of people), neuroscience (the science of individual brains), the science of complex systems, network science, and the practice of innovation management.
The creation of the kit has been made possible by:

GoSeeDoArts is an online engagement and booking platform that facilitates meaningful and productive interactions between those who create art and those who appreciate it. It is designed to support artists and arts organizations in building more sustainable practices by increasing earned revenue while deepening connections to patrons.
GoSeeDoArts is an initiative of Misnomer Dance Theater, a 501c3 non-profit dance company based in NYC. Whether moving people through dance or by building transformative platforms like GoSeeDo, Misnomer Dance Theater creates experimental, unexpected, and powerful ways for artists and audiences to create and find meaning together.
This project has been supported by: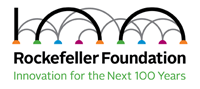 The Rockefeller Foundation supports work that expands opportunity and strengthens resilience to social, economic, health and environmental challenges—affirming its pioneering philanthropic mission since 1913 to promote the well-being of humanity. The development of this kit has been made possible by a grant from its NYC Cultural Innovation Fund program.